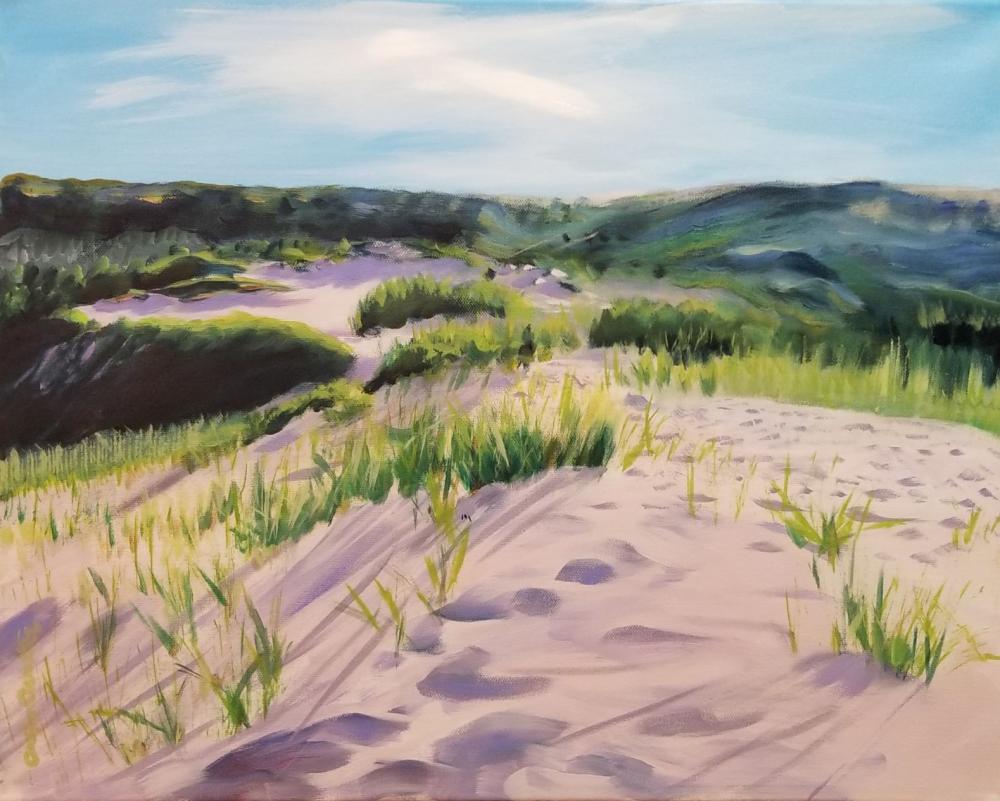 Learn how Carolyn Damstra gives Michigan's landscapes and lakeshores a soft, flowing quality and deep shadows with acrylic paint. Her quick application and color blending technique is particularly useful for acrylic plein air painting. 

The main subjects of her contemporary landscapes are the scenery and shorelines of Michigan. Through travels and painting, Damstra seeks out the healing power of immersion in nature and finds an emotional connection to our environment through visual observation. Her mission is to spread awareness of the power of this connection, through art. Her paintings serve as a bridge, or a catalyst, for connecting with the natural world and finding peace and spiritual health, as well as portraying the stunning beauty of her home state and the Midwestern region. 
Carolyn Damstra is a native Michiganian and has traveled extensively throughout North America and abroad. She has participated in numerous solo and juried state and regional exhibitions, including the Dennos Museum Center's Art of Sleeping Bear Dunes: Transforming Nature Into Art and was selected as an Artist in Residence at Indiana Dunes National Lakeshore. Recently, several of her paintings have travelled internationally as part of the Art In Embassies Program, U.S. Department of State, to Fiji and Serbia. Damstra holds a BFA in studio art and an MA in art history, both from Michigan State University.