Event Details

Price

Member $100/ Non Member $130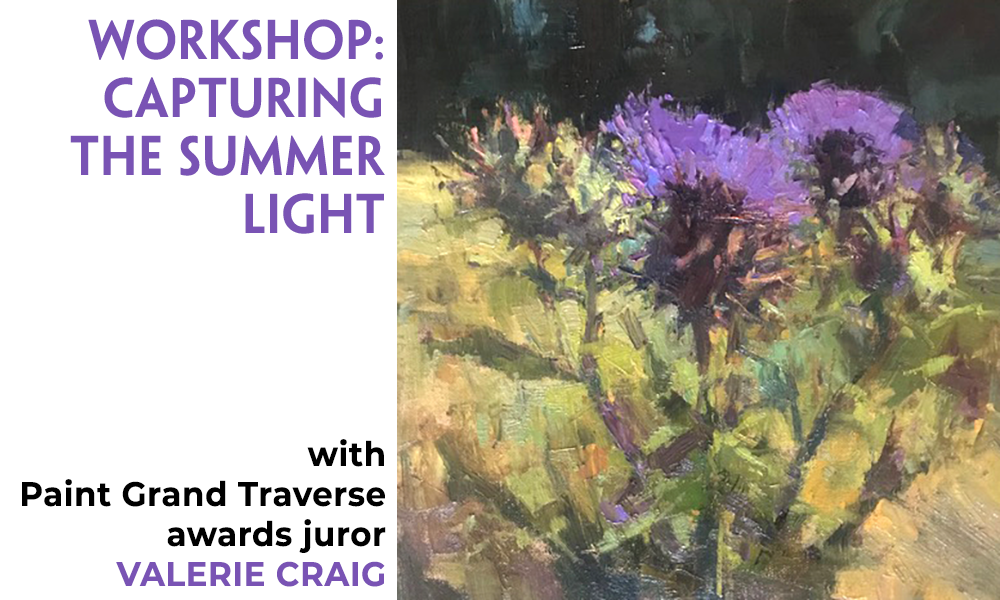 Capture the beauty of summer light!  Painting directly from nature, the workshop's focus will be on building a strong foundation for a painting, as well as the use of color temperature and atmospheric perspective.  Valerie will review the basics of solid picture making - while sharing her own methods for simplifying the complex, organizing values and seeing color.  Students may work in oil, acrylic, or watercolor but demonstrations will be offered in oil. Lots of individual attention and group critique.

In case of inclement weather, students will have opportunity to use reference materials in the studio. Discussion will include shortcomings of photographs, and how to translate photographic image into useful information for painting.
Valerie Craig is the Awards Juror for Paint Grand Traverse!
Class size is limited to maintain social distancing.  
Materials List is now available here.