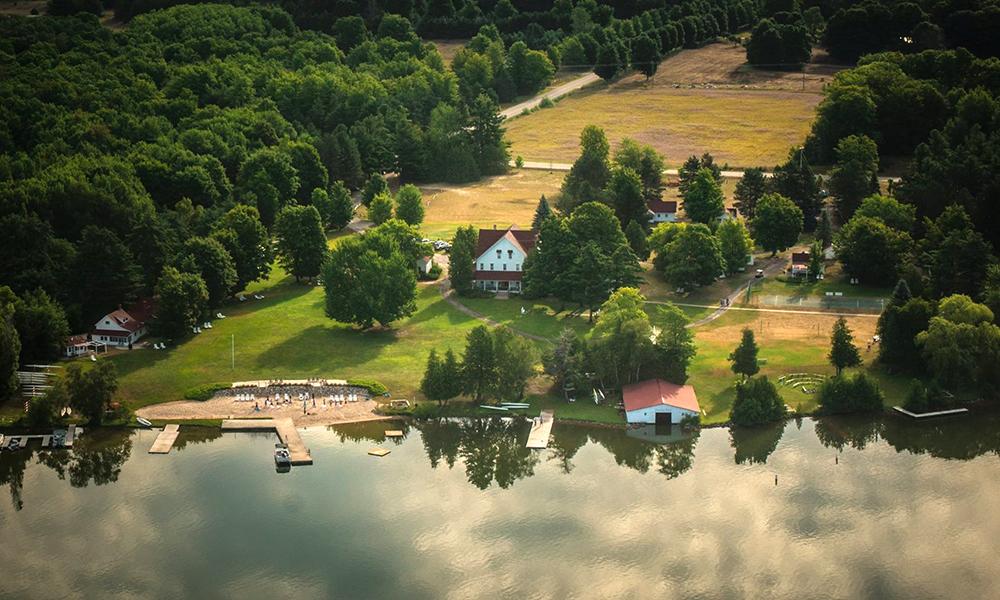 A great event for spectators! A Quick Draw is an exciting, two-hour competition for plein air painters working on location at Fountain Point Resort on beautiful Lake Leelanau. 100 artists will compete for cash awards, and the competition will be immediately followed by a quick sale! Browse and buy fresh, new paintings by area artists as well as artists from across the country!
Cash Awards (awards jurors: Duncan Campbell and Liz Erlewine)
First place: $500
Second place: $250
Three honorable mentions at $100 each
Event Program
3:00-4:00pm: Artist check-in
4:00-6:00pm: Artists painting; complimentary light snacks, lemonade, and tea; food available for purchase from Nepalese Have Another food truck
5:30-7:30pm: Live music on the lawn with the band Turbo Pup
6:00-6:15pm: Artwork turned in
6:00-8:00pm: complimentary appetizers and wine; food available for purchase from Nepalese Have Another food truck
6:45-8:00pm: Juried awards and quick sale!
For Artists
The competition is full, and registration is now closed! If you'd like to be added to the wait list, please email Kristi Wodek at kristi@crookedtree.org
---
Quick Draw Awards Juror: Duncan Campbell, President of the Scarab Club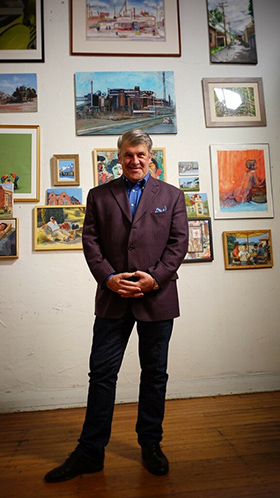 Duncan Campbell has had life-long love affair with art and art history. You might call him a "museum junkie." He received a double BA degree in History and Art History from the University of Colorado. He also studied for a year at the American University of Rome. In his thirties, he earned a MBA in marketing from the Eli Broad School of Management at Michigan State University. Now in his fifties. Duncan writing his thesis to earn a MA in Art History at Wayne State University.
Duncan professional background includes technology, commercial real estate and political management. He is founder and vice president of sales at Mapping Solutions, a business geographic software and consulting company serving the healthcare, grocery, insurance and telecommunications industries. Presently, Duncan is the President of the Scarab Club, a 110 year old arts club, in Detroit and is treasurer of the Associates of the American Wing at the Detroit Institute of Arts. He also conducts tours as a docent at the DIA. Duncan is also a leader in Oudolf Garden Detroit which is bringing the internationally renowned garden designer Piet Oudolf to Belle Isle in Detroit. Duncan is a past President of the Grosse Pointe Farms Foundation, past Board Member of the Elmwood Cemetery Foundation and a past Scoutmaster.
He is married with three grown children. His personal interests beyond art include riding Italian motor scooters, laughing about politics, shooting clay birds, identifying deciduous trees, studying history, drinking wine, skiing fast and camping on lakes.
Quick Draw Awards Juror: Liz Erlewine, CTAC Galleries Director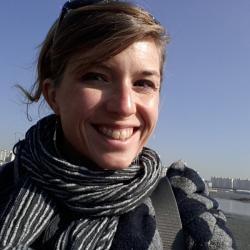 Liz Erlewine joined CTAC as Galleries Director in 2018. Liz curates, organizes, and designs art exhibitions for CTAC Petoskey and CTAC Traverse City. Prior to joining the staff of CTAC, Liz served as Director, Head Curator for Purdue University Galleries. She holds a BFA in studio art from the University of Michigan and an MFA in studio art from Purdue University.